Make this scene yours: color in the picture and post it on Twitter or Instagram using #iamokgame for a chance to win an exclusive puzzle!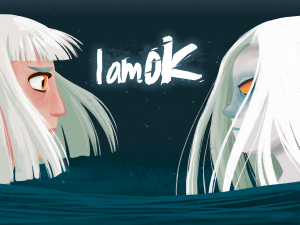 I am OK is a story-driven 2D adventure game about an emotional journey through a traumatic past. It deals with mental health and centers around one of the strongest human emotions: anger. Explore memory fragments to uncover what has been kept hidden and realize: Sometimes it's okay to not be okay.
Stay in touch with us and don't miss any news!
Join our community discord server. Here you can share ideas, connect with like-minded people and stay up to date. Our Discord server provides an open and welcoming atmosphere where you can connect with other members of our community. Join today and become part of our growing community. We look forward to seeing you!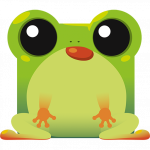 Thank you for participating in our raffle!
To win an exclusive puzzle, all you have to do is color the postcard you received at gamescom 2023. Scan or photograph the postcard and post it on Twitter or Instagram with the hashtag #iamokgame by 11:59pm on September 10, 2023.
We will randomly select one (1) winner.
Please note that if you win, you must provide your name, address, and email address in order for the prize to be delivered. We will not share your information with any third party and will delete it upon receipt of the prize.
Employees of Cubidoo Entertainment are not eligible to participate.
Instagram or Twitter are in no way affiliated with or involved in the sweepstakes.
Prizes are non-negotiable, non-transferable and non-refundable. No cash redemption is available. If a prize becomes unavailable for any reason, Cubidoo Entertainment reserves the right to substitute that prize with a prize of equal or greater value.
The competition is open to natural persons residing in Europe. Participation by legal entities or other participants outside Europe is not permitted. The legal process is excluded.
By participating in the competition, participants agree to the terms of participation stated here.