An unusual suicide prevention campaign
Together with Caritas, BBDO Düsseldorf launched an unusual campaign – because suicide is a highly sensitive topic. Among young people under the age of 25, it is the second most common cause of death, and it mainly affects men.
The focus of this campaign is the song "#DuBistMirWichtig" (meaning: you are important to me) by pop singer Jonas Monar and the mobile game "One Life Only" developed by Cubidoo Entertainment.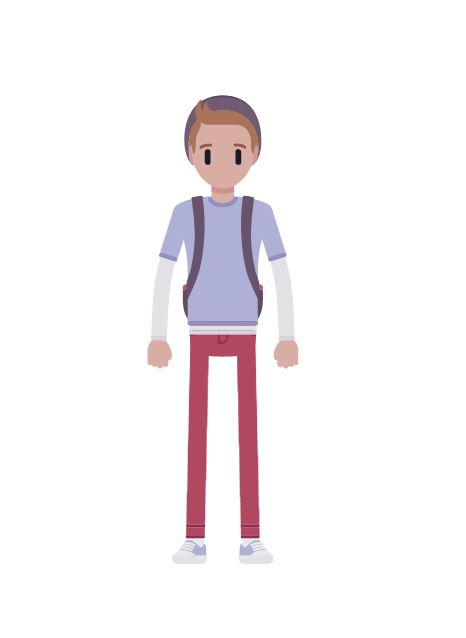 The campaign is part of Caritas' [U25] Germany. The [U25] offers a help service for suicidal thoughts and accompanies through crises. 
The campaign was launched on September 10, on the World Suicide Prevention Day. At the ceremonial kick-off in Berlin, the campaign, the game and the song were presented. Several hundred young people came to the presentation of the campaign and the game and the subsequent concerts by Jonas Monar and rapper Liquit Walker.
The campaign website provides extensive information on the topic, interviews with young people and links to the game and the music video.
We developed the mobile game "One Life Only" together with BBDO Düsseldorf and the BBDO production subsidiary CraftWork, which can be accessed via the campaign website. Influencer Maxim also presented the game on his YouTube channel.
In the campaign game, as in real life, you only have one life. It features a young man plagued by depression and self-doubt, who could be anyone. He is going through a hard time and feels lonely with his problems. Suddenly there is this feeling of losing the ground under his feet and being in free fall. He is attacked by mental monsters that pull him further down into the darkness. Only one thing gives him the feeling in between that things are looking up again: loving care. But the darkness is stronger. The mental problems become more and more, the fall is unstoppable. Game Over. 
The serious game is aimed less at the sufferers themselves than at those around them. It is supposed to help to understand how affected persons feel and that only consistent support can stop the fall. For this reason, the game turns into an emergency app of the [U25] online suicide prevention of Caritas.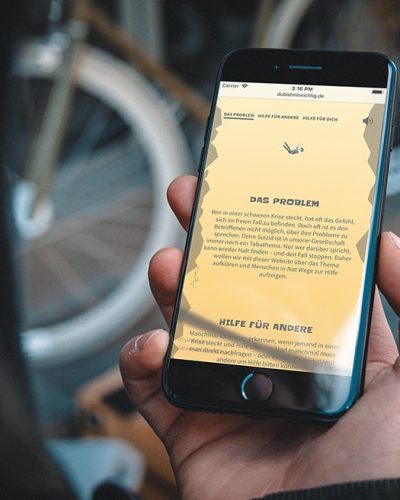 The Song "#DuBistMirWichtig"
Singer-songwriter Jonas Monar and his record label Universal Music are supporting the campaign with the song "#DuBistMirWichtig", which was written for the campaign.
The music video for the song addresses the subject of suicide. It also features excerpts from our game "One Life Only".